Partymart.com just wants to say thanks for a great Halloween season!
It's certainly one of our favourite times of year, and we're glad that we were able to makes yours as fun and spooky an experience as it should be. We'd love to see all of your fun, creative costume ideas so send us links to your spectacular outfits.
We did some searching about last weekends biggest costume trends, and found this map made by SumoCoupon, (a coupon website). This map shows the most googled costumes, per US state.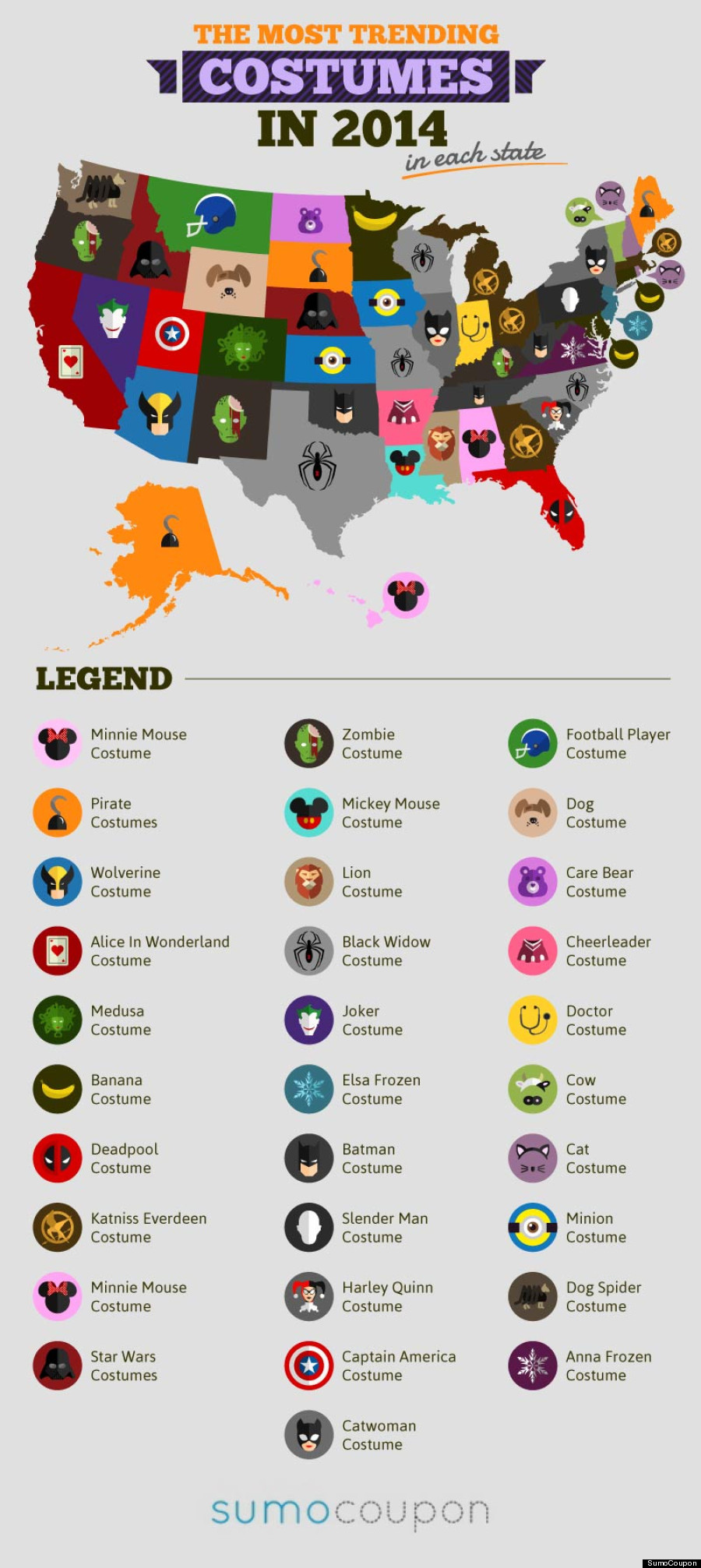 A lot of great costumes there! Halloween seems to slowly be turning into a comic book convention, with all those Wolverines, Captain Americas and Black Widows running around. I hope to see even more next year.
And speaking of: it's never too early to start planning out what you want to do for next October! So take a click through our
clearance costumes
to find something truly unique.
_____
(Source:
HuffingtonPost
)